GERRIEN ANBEEK
AUTHOR | NON-EXECUTIVE DIRECTOR| ADVISORY
"Gerrien energizes people and brings calm and direction to organizations in change."
Gerrien is a (non-)executive director, author and advisory in the field of leadership in digital transformation and HR. She outlines in a committed way what the impact of digitalization is on leadership and organizations. She helps clients to prepare for change and reimagine their position, rather than focusing on digitising what they already do. Developing people and organizations in cohesion to add value is her strength.
As an executive director with over 25 years of experience with international complex change, Gerrien gives a unique insight into current trends in organizations and society. In her lectures Gerrien speaks on topics such as leadership, organizational culture, digital transformation, labor market and the future of work, talent management, broad welfare, gender equality, compensation and equal pay. She can be booked as a speaker, chairman and facilitator through Marga Miltenburg of ZijSpreekt.
Gerrien obtained her B.Sc. in Human Resource Management and graduated in General Social Sciences, with a focus on Management & Organisation at Utrecht University. She completed her training as a legal mediator and ADR specialist at the University of Amsterdam in 2010 and completed the program for experienced commissioners and supervisors at Erasmus University in 2022.
Making organizations more beautiful
This involves contributing to the challenges that organizations and leadership face in the coming years, such as the transition to a different business model, customer experience or way of working involving digital technologies. An adapted organizational culture, agile structure and operating model and HR strategy are required for this. Growth themes such as mobility, long-term value creation and decisiveness are central.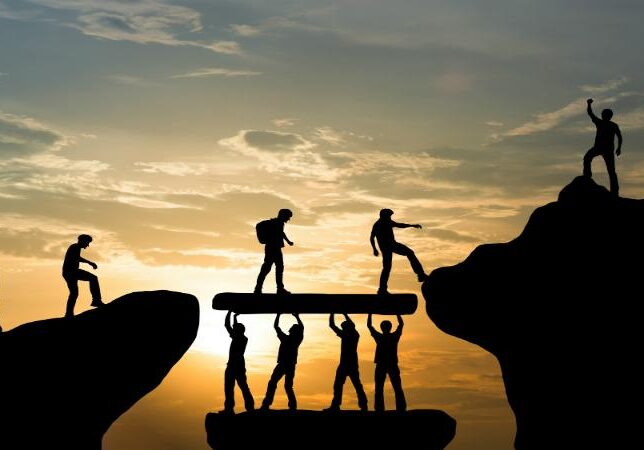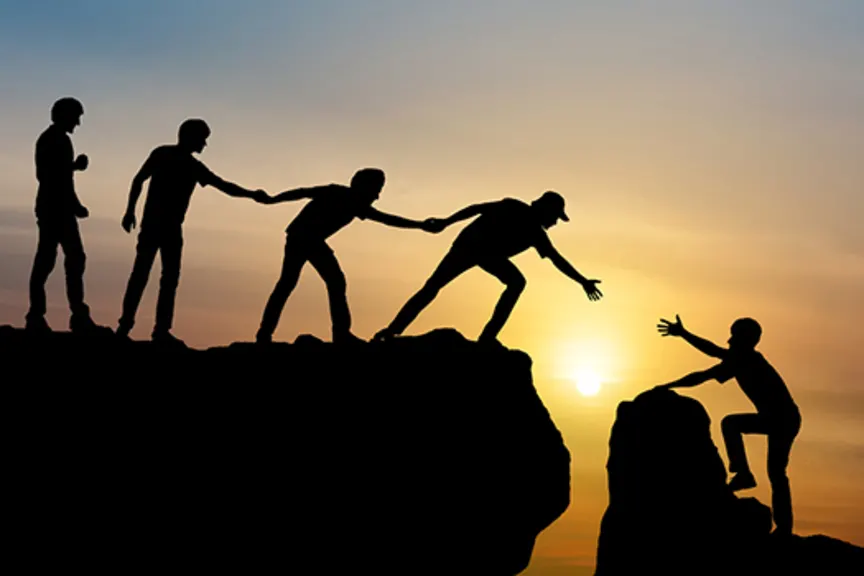 This is about making the potential of people visible, deploying them and making organizations more sustainable from a value chain perspective. The organization puts the customer and employee 100% central throughout the customer and employee journey and is connected to a valuable network. We make knowledge, expertise and experience available in order to make growth mean progress, with a systematic approach and leadership development.
More than other investments
the investment in people and a high performance culture is high yield.

Retain & Engage
Aligning HR strategy with impact with the future of work and the strategic perspective of the organization ensures long-term value creation and distinctiveness.
Organizational Development

Sometimes the entire management needs to make a move, from team leader to the top. Most organizations can't do it alone.

Organize & Perform
Digital Transformation 2.0 works on transformation and sustainable employability. Capitalizing on strengths rather than investing in hard-to-develop weaknesses.
Leadership Coaching & Mediation
The role of leadership is too important to leave its development to chance.

Motivate & Inspire
Strengthening leadership and building high performance teams provides direction and calm in a changing environment. The organization's power to change is thus strengthened.
Governance & Board Advisory
Value-based oversight provides a professional and diverse interplay in board dynamics and governance.

Diversity & Expertise
From 'command and control' to 'inspiration and monitoring'. Vision development on creating long-term value for customers, employees and stakeholders is the basis for this.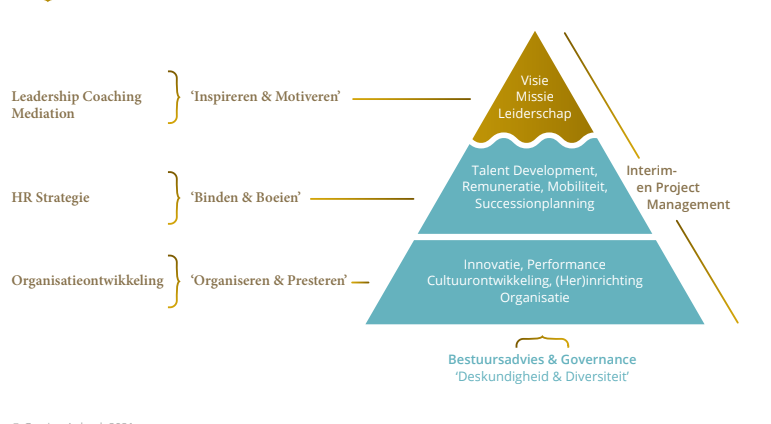 Gerrien's book was recently published: Een Tesla inparkeren kan iedereen – Leadership in Digital Transformation, That is about how to be future-proof in a digital way and how you behave in this as a leader. In it, she expresses her vision on the basis of experiences with clients and an original transformation concept that has been registered with the Benelux Office for Intellectual Property. Gerrien knows how to explain complex digital material in a clear way and to translate it into leadership development. 
She uses her expertise to publish opinion pieces and articles in English and Dutch in professional media and national newspapers such as the FD, on subjects such as leadership, bonuses and remuneration, employee experience, the labour market and the future of work.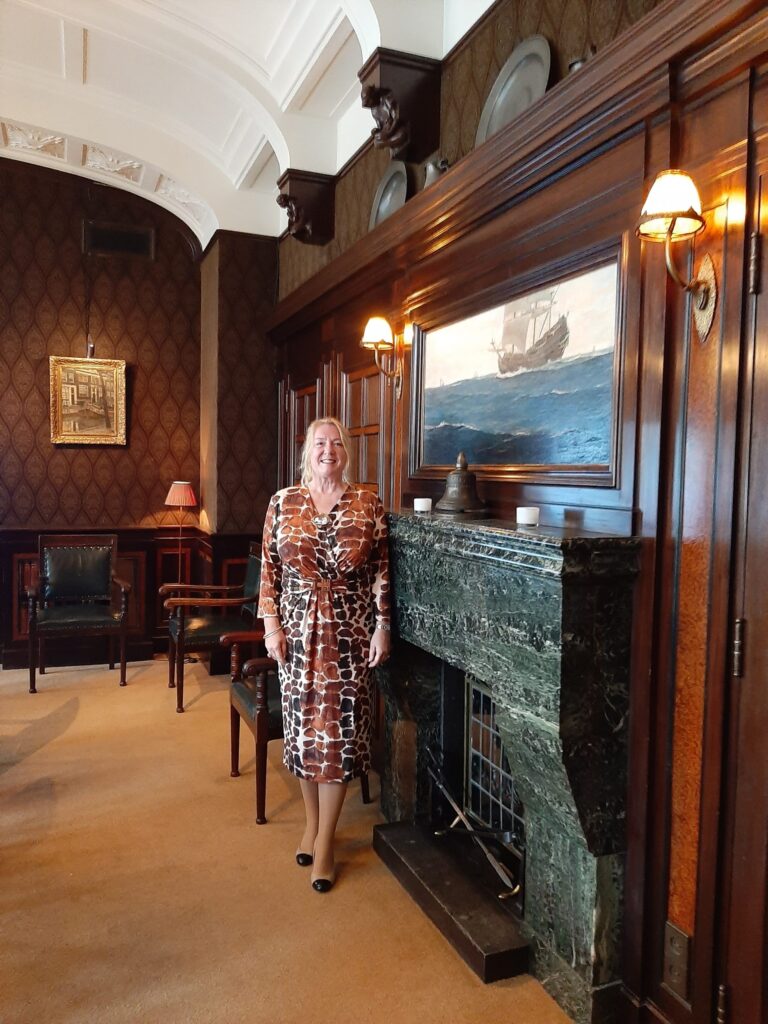 The Book: "Een Tesla inparkeren kan iedereen"
If leadership is so crucial to the success of a digital transformation, why aren't many more transformations successful? How do you as a manager and professional take charge of your job and your career? Digital transformation is the transition to a different business model or integrated way of organising, in which digital technologies play a dominant role. This book is about how to be future-proof in a digital way and how you behave in this as a leader. It offers tools for leaders to get started themselves, resulting in successful teams and organisations.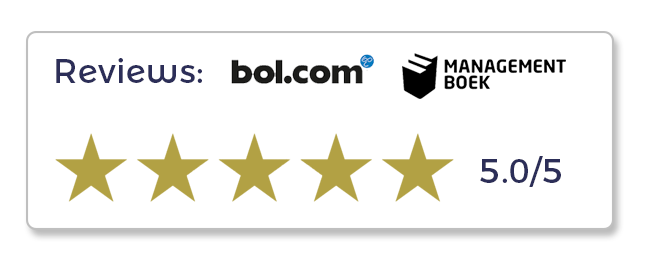 Gerrien Anbeek is co-author of the Communication and Leadership chapters of The Entrepreneurial Alphabet Entrepreneurship is a profession. Because the book "The Entrepreneur Alphabet" has
Read More »
Festive book launch "Anyone can park a Tesla" in the Mirror Room of the Amstel Hotel. 28 August is the grand launch of "Anyone can
Read More »
The complete interview with Gerrien Anbeek about leading during corona appeared digitally and in print in NRC Handelsblad on 10 September 2021. Gerrien Anbeek (54)
Read More »
"Gerrien is a very pleasant coach. She knows how to pinpoint all the problems and can also push through opposition. She knows how to stimulate someone to look at things differently.
Jacqueline van Zelst
A.S. Watson
"Gerrien has an open attitude that comforts you right from the start. Her analytical/observer skills are highly developed and add to the coaching experience to provide very focused insights. Good listener, but also has a clear way of expressing and recommending. Furthermore she brings coaching towards a direct and practical advice that helps to take the next steps forward"
Vincent Dolfin
ING Bank
"I have come to know Gerrien as a candid, approachable professional who is easy to get along with and blessed with a keen eye for talent. As a talent manager, she understood me in no time. She held up a mirror to me, helped me look for my passions (in the short and long term), served as a sparring partner in exploring the possibilities and finally tapped into her network to help me successfully take the next step."
René Verhoeven
Nationale Nederlanden
"Gerrien Anbeek has performed her duties for Rabobank Haarlem and Environs
Gerrien Anbeek has performed the work related to her position with complete dedication and expertise. In doing so, she has contributed to the organisation and the developments within it of Rabobank Haarlem and Environs".
Wiegert Mulder
Directievoorzitter Rabobank Haarlem e.O
"Gerrien was a very well performing senior interim management development manager within ING/Nationale-Nederlanden. I can recommend her because of her influencing power at top level, her personal contact skills and her drive to get results. It's worthwile taking her into account for future cooperation."
Oscar Monshouwer
ING Bank/Nationale-Nederlanden
"I know Gerrien as a very warm person, a consultant with great management skills and clear vision on people management. I absolutely recommend Gerrien as a consultant to every company that wants to improve their people management in order to achieve their goals."
Marco te Kloeze
Avantus HR Solutions
Get inspired and experience what we can do for you. Fancy a cup of coffee or a digital conversation?